The French Dairy Board and the European Union (CNIEL) hosted a select group of food enthusiasts, dairy importers and trade partners, at an exclusive dinner, to highlight the versatility of French butter in gastronomy as part of its Butter in Europe campaign.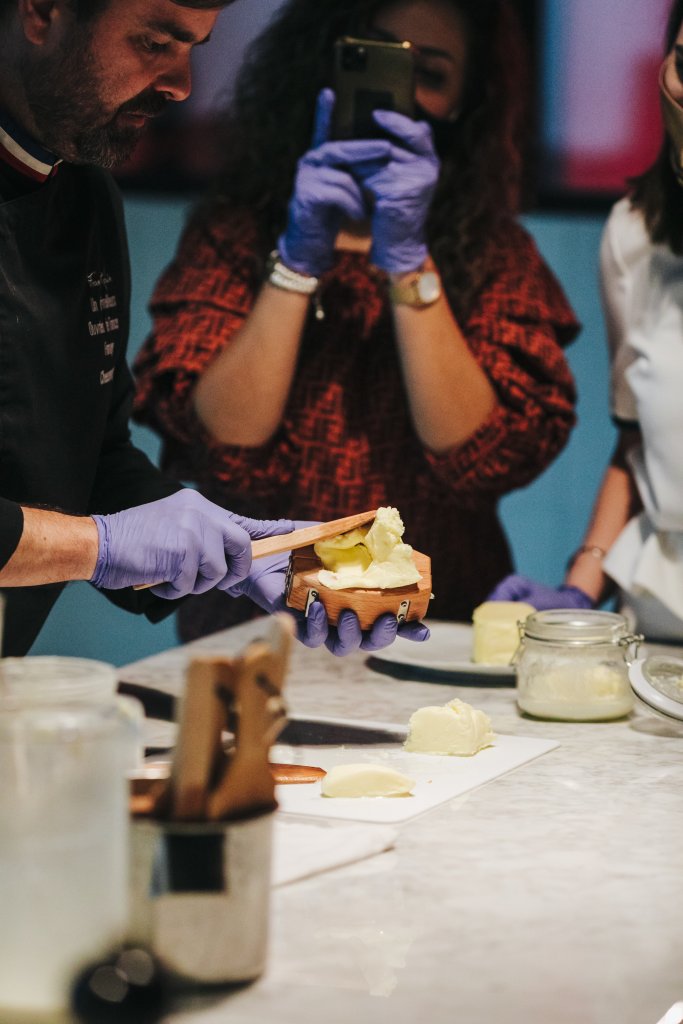 Held at Inked in Al Quoz, Dubai, diners were treated to a five-course menu with dishes themed under vibrant butter sauces varying from green, black, red to yellow. Balancing golden hues – in honour of the colour of French butter – was embedded within stunning décor.
According to dairy aficionado and award-winning artisan François Robin, French butter can integrate almost any ingredient and upgrade fine dining recipes, especially festive ones. French butter is protected by law, so it is preservative-free, except for salt. The butter is derived from the milk of grass-fed cows, making it naturally yellow in colour – which changes according to the season.
With the hospitality industry expanding in the Middle East, huge opportunities are on the rise for French dairy exporters. The French Dairy Board and the EU launched the three-year 'Butter of Europe' awareness campaign in the region in 2018. At the time, the Middle East was the second biggest market for European butter, in terms of volume and value, following the US.
According to the Butter Market Research Report 2020-2026 published in July, the global butter market size in 2019 was AED201 million and is forecasted to reach AED246 million by the end of the period.