Every celebratory meal needs to end with a sweet treat. Take your pick from these extra-special suggestions below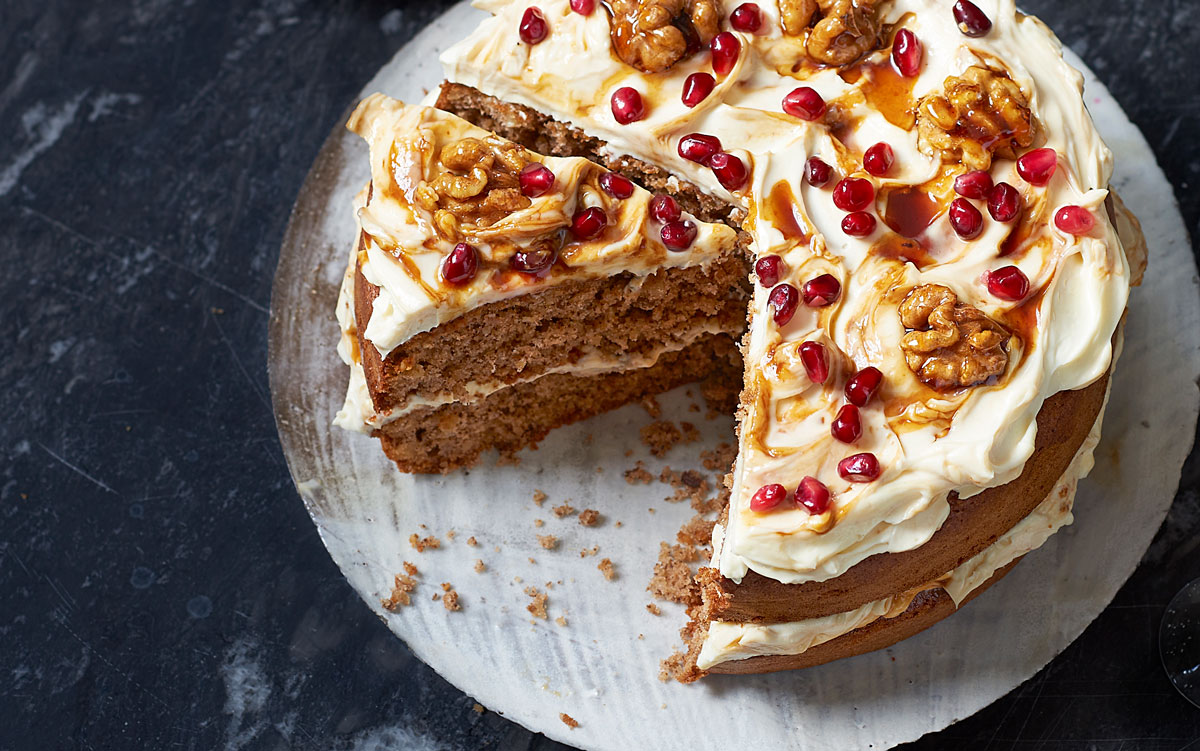 Spiced walnut cake with pomegranate molasses frosting
Bake this celebration cake filled with walnuts for an alternative Eid dessert. It's topped with a stunning pomegranate molasses frosting and candied walnuts. Find the recipe here.
Cardamom-spiced vermicelli
Rustle up this delectable dessert made with fried vermicelli strands simmered in cardamom milk. A perfect treat for Eid, it's creamy, sweet and golden. Find the recipe here.
Pistachio, almond, lemon & rose baklava
Wrap up a Middle Eastern or Turkish-inspired menu with fragrant homemade baklava for dessert. Diana Henry's recipe features pistachio, almond, rose and lemon flavours. Find the recipe here.
Self-saucing sticky toffee chocolate pudding
Combine sticky toffee pudding sponge with a generous helping of chocolate chunks and chocolate sauce for the ultimate Eid dessert. Find the recipe here.
Turkish delight
Make your own Turkish delight with our easy recipe. It makes a great dessert for Eid, or just treat yourself to something sweet. Find the recipe here.