Pineapples are an incredibly versatile ingredient in savoury and sweet dishes. We get that this tropical, nutrient-rich fruit may not be for everyone but give these recipes a try and you just might change your mind. Here are five nifty ways the fresh, sweet and tangy flavour marries well with seafood, meats, veggies and even desserts.
Griddled pineapple & chicken salad with nam jim dressing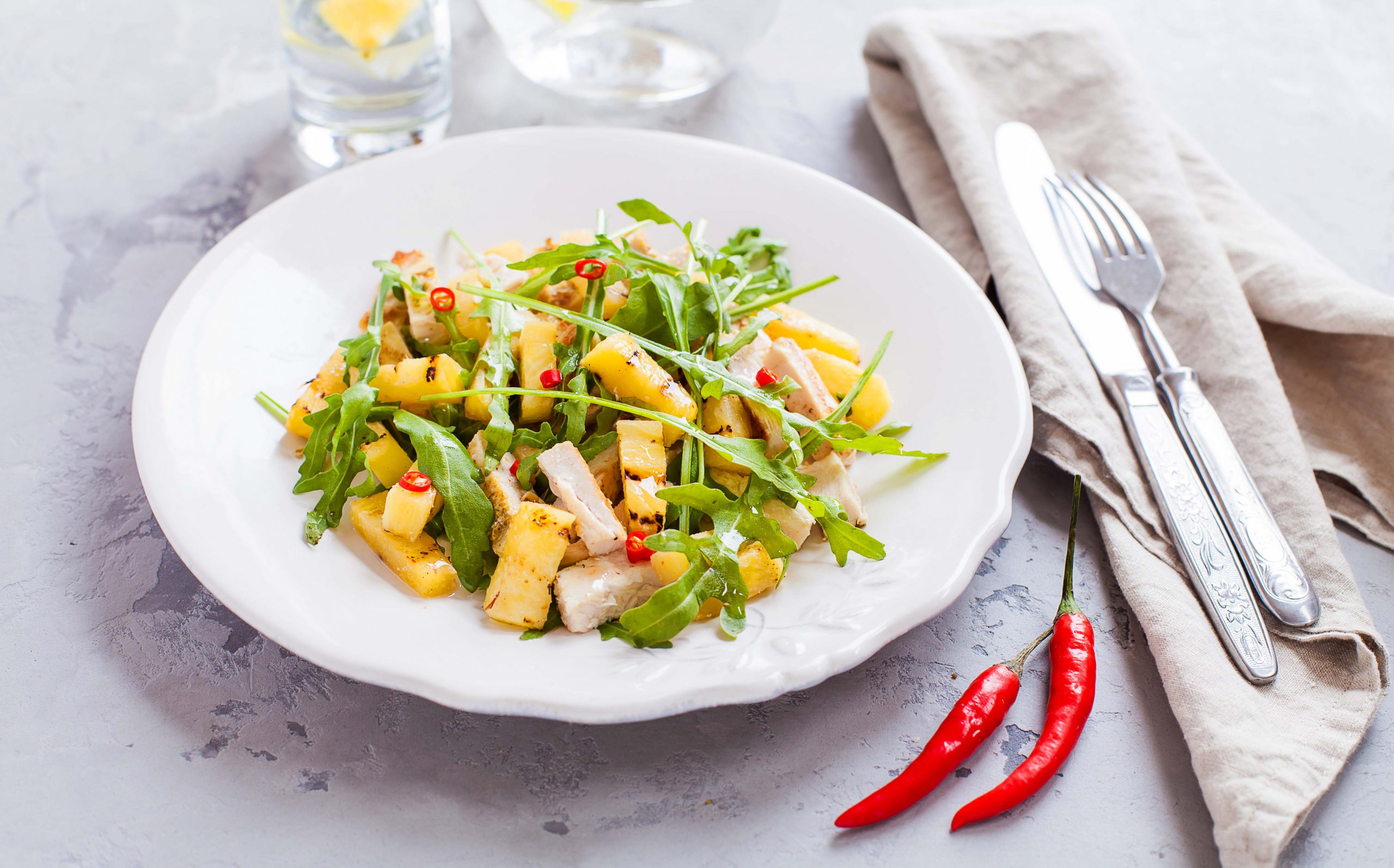 Elevate a basic chicken salad with a Thai-inspired twist. Add some charred pineapple for a punchy and fruity burst of flavour. Get the whole family involved and make it a tropical and fun Friday brunch.
For the full recipe, click here.
Jerk sea bass & pineapple salsa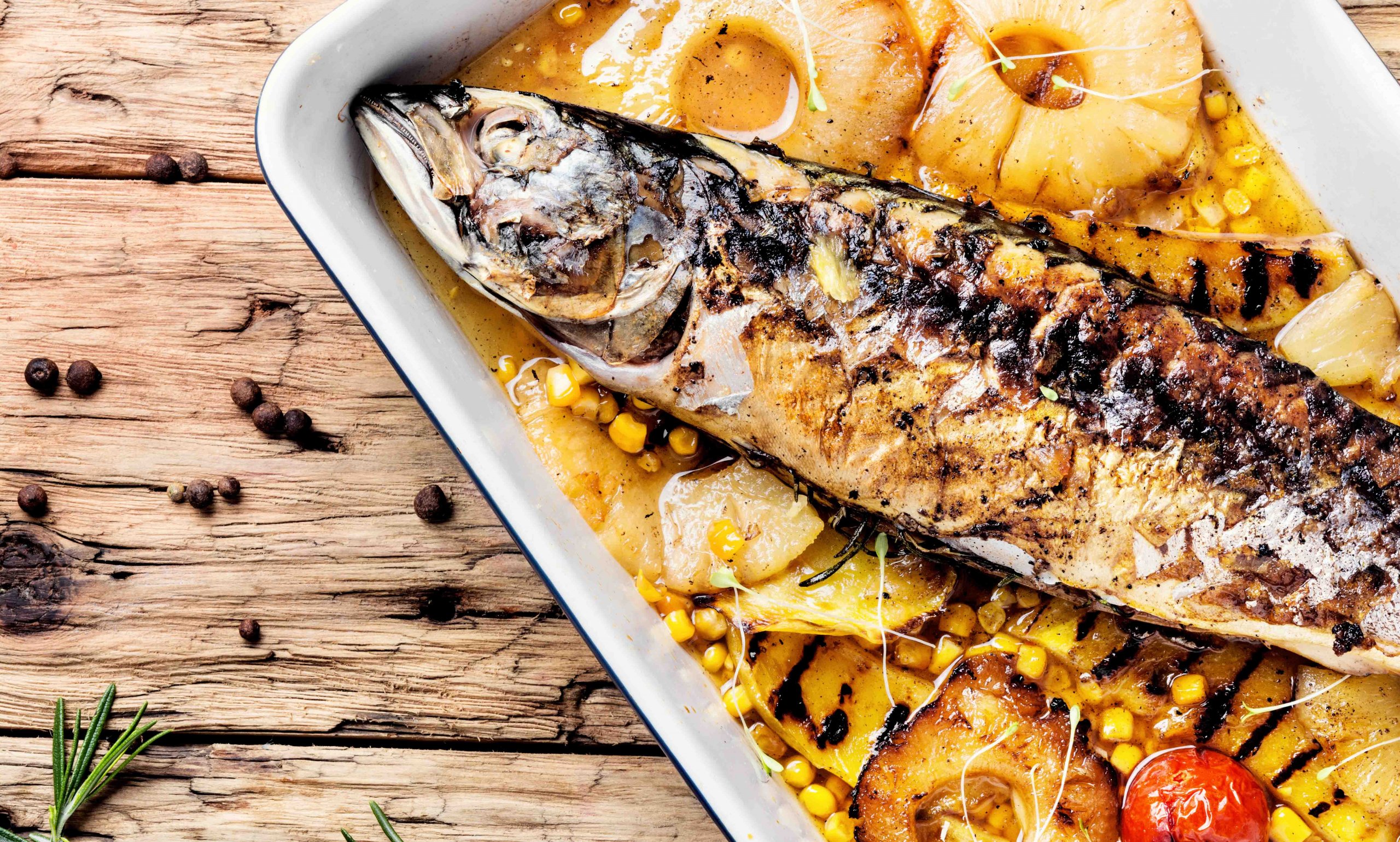 It's the perfect weather for a barbeque! Fire up the grill and smoke up this healthy sea bass in a jerk marinade. Prepare for lots of natural sugary, spicy and mouthwatering bites. Make it even better with the perfect, punchy pineapple salsa.
For the full recipe, click here.
Sweet chilli tofu with pineapple stir-fried noodles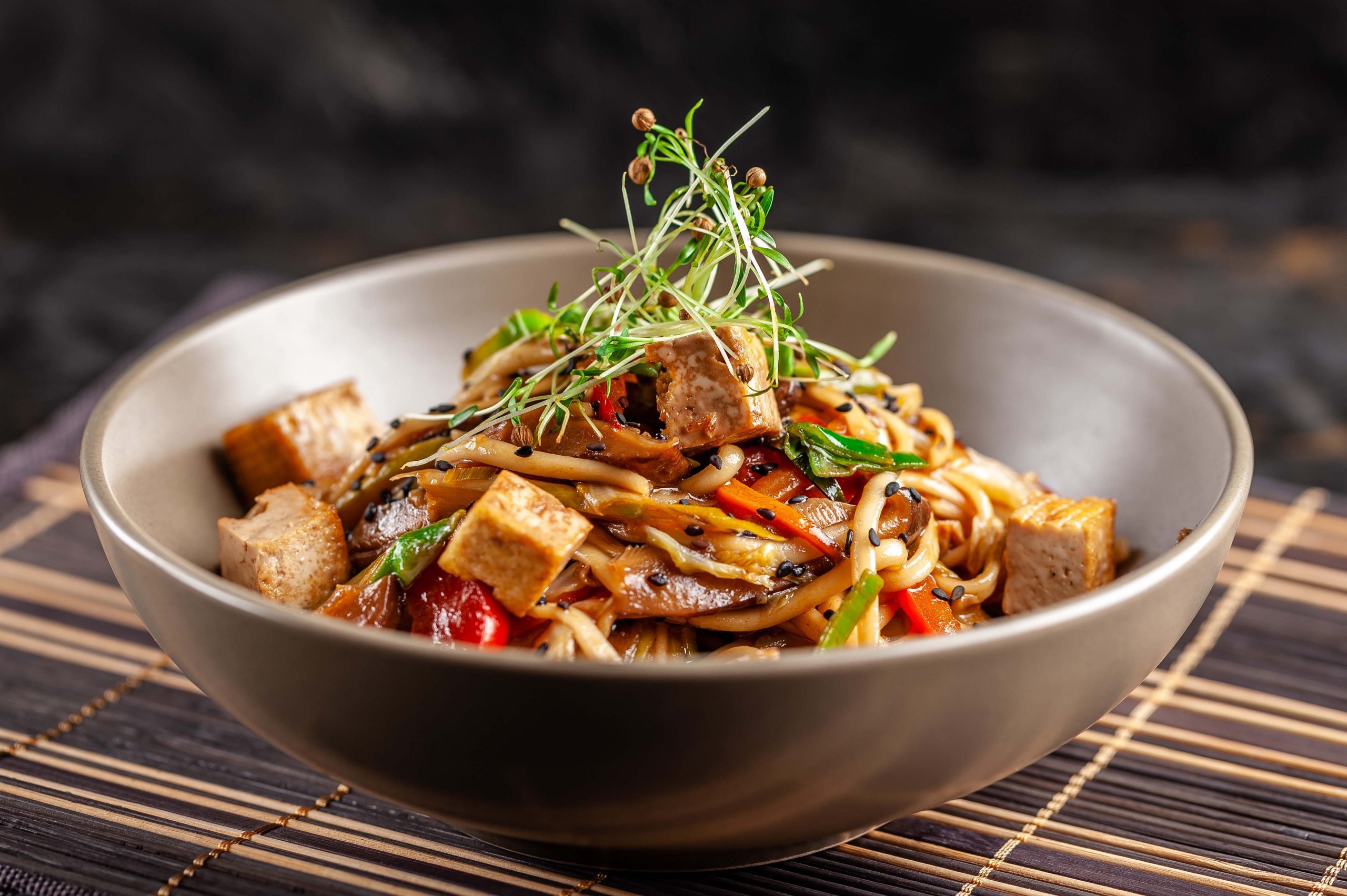 Skip that takeaway and rustle up your own Chinese fakeaway! Stir-fry chunks of tofu in a sweet-chilli sauce and serve over egg noodles tossed with canned pineapple, crunchy mixed peppers and green onions.
For the full recipe, click here.
Mascarpone & pineapple cheesecake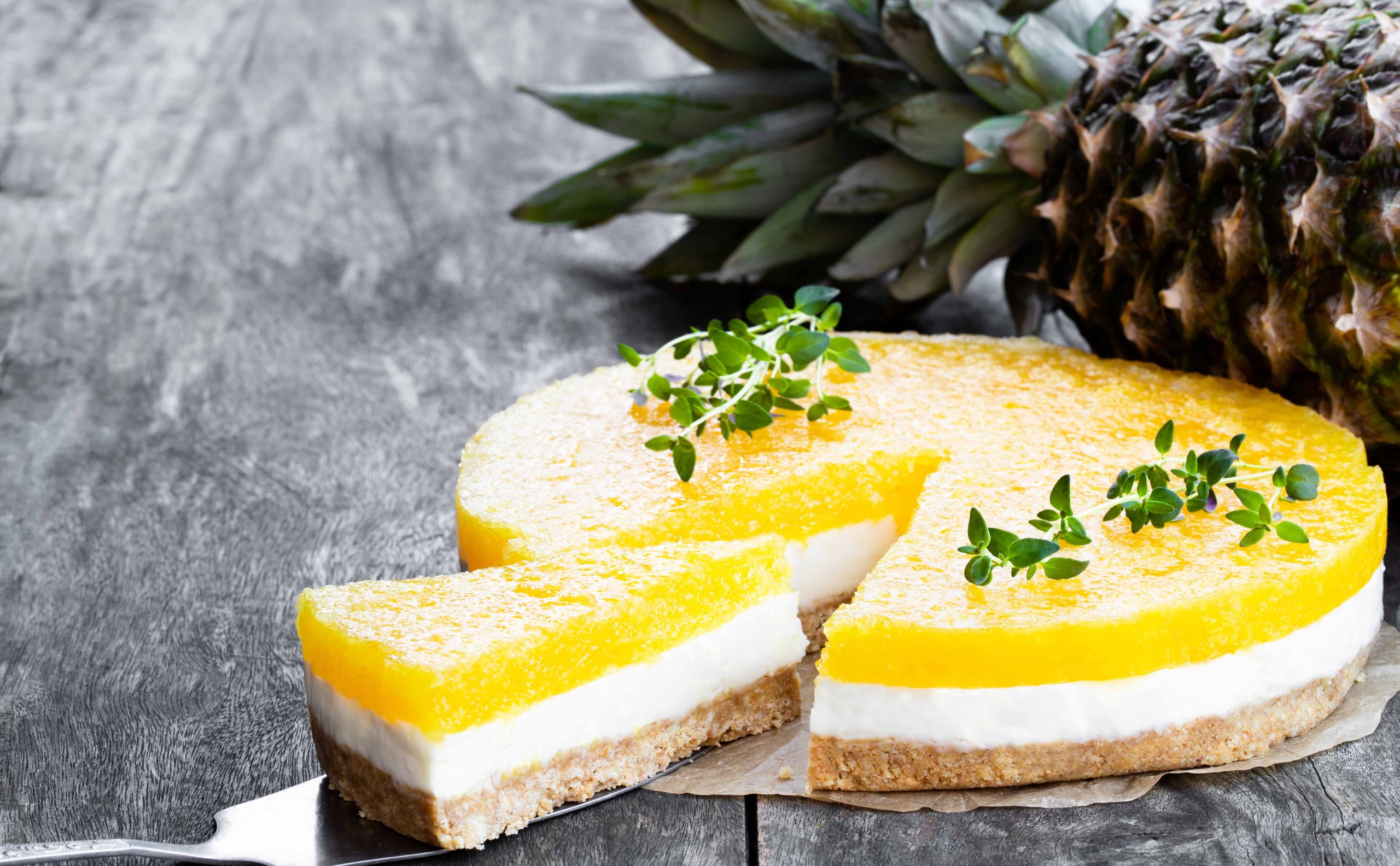 An unassuming but delightful combination. Combine the tanginess of pineapple with the creaminess of mascarpone and sweetness of desiccated coconut for a tempting and low-sugar dessert. Ready in just 25 minutes, it's an easy and quick treat.
For the full recipe, click here.
Pineapple upside-down cake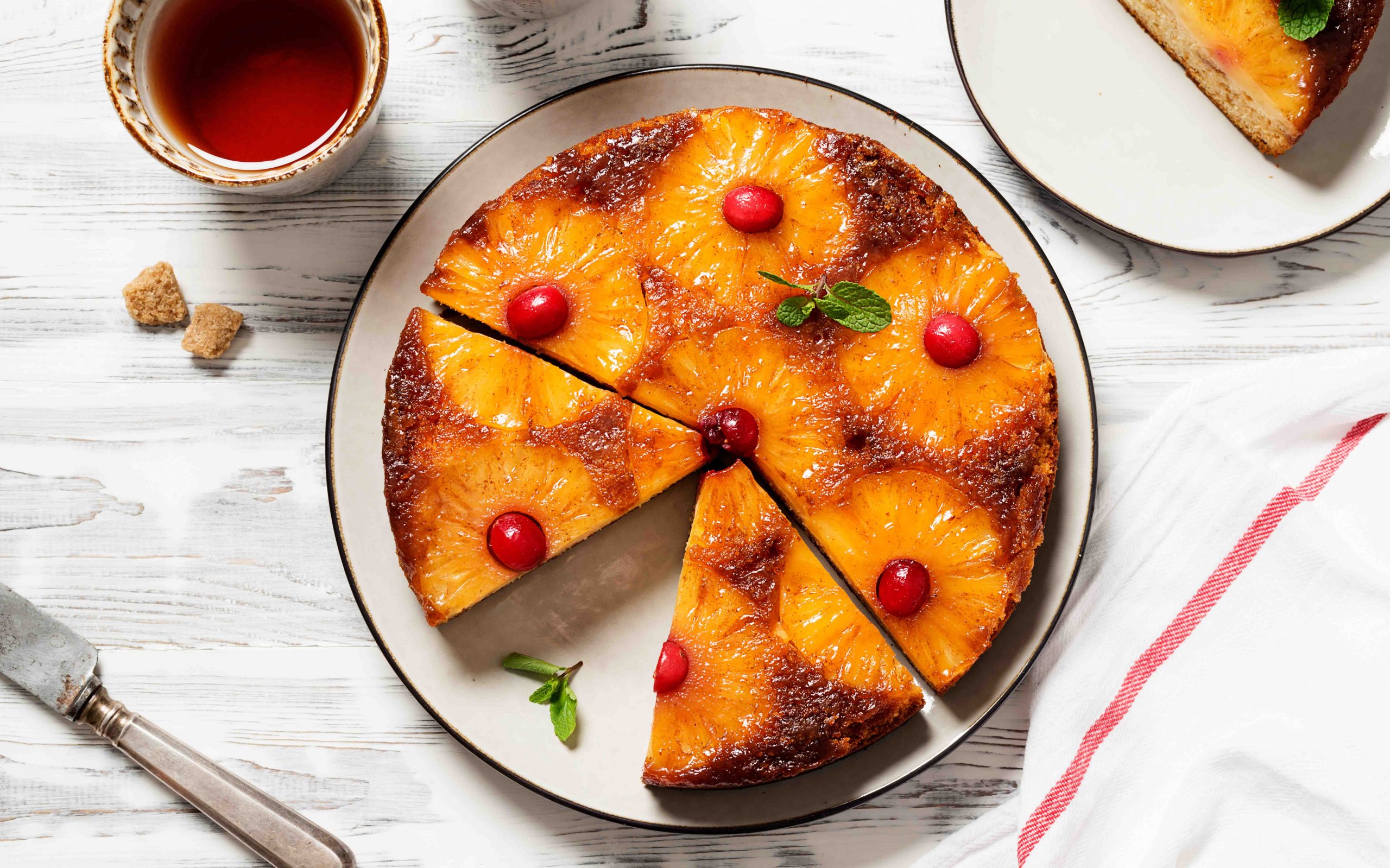 A classic dessert, this pineapple upside-down cake is perfect for afternoon tea. Our version of this fluffy treat is not only delectable but also stunning to look at, and takes just 15 minutes to whip up! Serve this caramelised goodness warm with a scoop of vanilla ice-cream.
For the full recipe, click here.