Sponsored: Wales, a land of rugged coastlines shaped by deep blue sea, flowing rivers, proud mountains, thick green grass and engrained with heritage and culture is home to a rich and diverse food and drink industry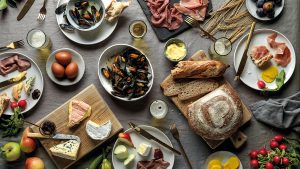 With a deep connection to its landscape, people and culture, Welsh food and drink, alongside majestic castles and ancient hill forts, has made Wales a sustainable food destination. Eating and cooking with fresh, locally sourced produce is something Wales prides itself on, with many of its traditional recipes created with just a few quality ingredients. The range of food and drink produced is diverse, with regional nuances in flavours, processes and techniques. Internationally renowned chefs seek out Welsh products to serve in their restaurants across the globe, while food and drink producers innovate with quality ingredients, many of which are now available in the Middle East.
Passion and provenance
Like most of what Wales does well, its food and drink is rooted in its communities, shaped by its landscape, and honed by its culture and language. Whether artisan or mass-market, the warmth of Welsh people shines through the quality of what is produced. The abundance of natural resources and outstanding landscapes, combined with a focus on developing new technologies and innovation in food production, creates a place where the traditional is re-imagined by a new generation, whilst staying true to quality and provenance.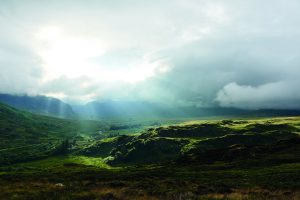 From responsible farming and fishing practices to B-Corp accreditation, eco-friendly packaging processes and a fair work ethos – these are just some of the elements that define the industry, resulting in it aiming to become one of the most environmentally and socially responsible food and drink supply chains in the world. Good food begins with good ingredients, of course, and the experience and dedication of Welsh farmers, growers and fishers are testament to that. However, it takes people with imagination, skill and courage to do something amazing with all that raw potential.
With internationally recognised accreditation such as Geographical Indication (GI) status, Wales' ever-evolving food and drink sector continue to innovate, creating award-winning produce. In 2022, 182 food and drink products from Wales won a prestigious Great Taste award from the world's largest and most trusted food and drink accreditation scheme. Wales will never be the world's biggest food producer with mile-wide wheat fields and palm oil plantations. However, that is all right because business is booming.
Closer than you think
From succulent Welsh Lamb to delicious dairy products; crackers, cakes and puddings to brilliant beverages, you can find plenty of Welsh produce to whet the appetite. For those working in the industry, the upcoming TasteWales/BlasCymru trade event in October offers an unrivalled opportunity to learn more about the nation's food and drink. More information can be found at tastewales.com.
PGI Welsh Lamb
eatwelshlamb.com
It is with good reason that Wales is rightly famous for its lamb: the perfect combination of centuries of tradition, and a unique environment, resulting in a delicious, premium product, brimming with natural goodness. Welsh farmers, recognised for the quality of their product, have been using traditional methods for years, working with what nature has given them – grass, rainwater and a whole lot of pride. The wild weather and rugged terrain do not lend themselves to producing many types of food, but Wales' green hills and abundant rainfall create the perfect environment for producing delicious, nutritious and natural lamb. With high standards of animal husbandry and pastureland management family-run farms have helped preserve the unique landscape, with Welsh Lamb having gained the coveted Protected Geographical Indication (PGI) status from the European Commission in 2003.
Snowdonia Cheese Company
snowdoniacheese.co.uk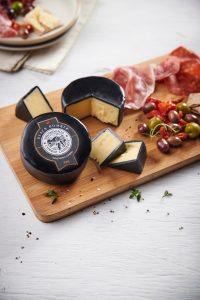 Founded in north Wales in 2001, Snowdonia Cheese Company is a family business dedicated to producing award-winning cheeses from the finest, natural and fresh ingredients. With Snowdonia's stunning landscapes and lush greenery as inspiration, the company's first venture into cheese-making began with a premium Cheddar and Red Leicester. Both cheeses were remarkably creamy and packed with fantastic flavour. Following the instant success of the cheeses in local markets, the company explored the prospect of making more varieties by introducing different flavours. With the flavoured cheeses winning prestigious awards over the years, it is no wonder that each one has a cult following!
Cradoc's Savoury Biscuits
cradocssavourybiscuits.co.uk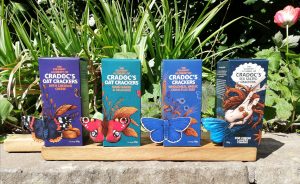 Cradoc's Savoury Biscuits, founded in 2008 by Allie Thomas and daughter Ella, bakes crackers in the foothills of the Brecon Beacons. Produced in a purpose-built bakery in Brecon, and with SALSA accreditation, the crackers are baked to the highest standards. Dedicated to helping the environment, the company uses and supports local businesses, suppliers and wholesalers. From the ingredients to the design and manufacture of the packaging – everything is done on a local level. With many varieties to choose from, the crackers are egg-free, nut-free, sesame-free and palm oil free. Moreover, when it comes to creating new varieties, Cradoc's is all about experimenting, tasting and innovating with vegetables, fruits, flowers, seeds, herbs and spices, combining bakery craft with artistic flair.
Rachel's Organic
rachelsorganic.co.uk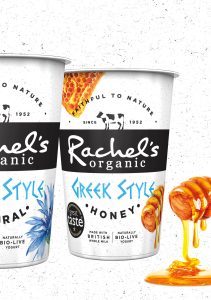 Since 1952, Rachel Rowlands' family has pioneered in organic, using only natural methods on their farm, which became the first organic dairy farm in the UK in 1973. Rachel, with her husband Gareth, took over the dairy farm in 1966 and followed the same traditional farming methods that her mother and grandmother had taught her – farming the natural way. Today, Rachel's Organic is based in a purpose-built dairy on the outskirts of Aberystwyth where it strives to deliver the very best taste experience in yogurts and desserts using local British organic milk and the best ingredients that nature has to offer. Available worldwide, the Rachel's Organic range includes organic yogurts and desserts, using rich organic milk and selected organic fruits.
For more information, visit gov.wales/foodanddrinkwales