In the world of culinary delight, the journey from farm to plate often begins with the humble but essential task of preparing fruits and vegetables.
Whether you're a seasoned chef or a kitchen novice, the right gadgets can transform this sometimes tedious process into a breeze, unlocking a world of convenience and creativity. In this article, we delve into a selection of the best kitchen gadgets designed to make prepping fruits and vegetables not only effortless but also enjoyable. From time-saving slicers to innovative peelers and everything in between, get ready to discover the tools that will elevate your culinary experience and have you slicing, dicing, and chopping with ease.
KitchenAid mini chopper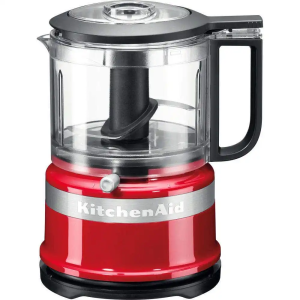 An exceptional mini chopper, exemplified by this KitchenAid model, which received a perfect 5/5 rating from our testers, proves to be an incredibly versatile tool for various kitchen tasks related to vegetable preparation. Be it transforming cauliflower into cauliflower rice, swiftly dicing onions, effortlessly blending herbs into a delectable pesto, or creating a homemade curry paste, this chopper excels in expediting food prep with ease.
Shop here.
Good Grips Apple Divider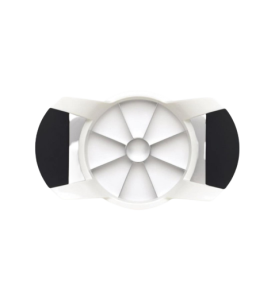 Gentle, broad handles alleviate the strain on your hands, while the razor-sharp stainless steel blades effortlessly cut through fruits, producing flawless slices.
Shop here.
Mandoline
Quality kitchen tools enhance the cooking experience, rendering it both more convenient and pleasurable. This essential tool is sturdy, reliable, and ensures safety during use. Moreover, it's a breeze to clean and store. Wishing you success with your dinner party, and may you savor every bite of your meal.
Shop here.
Stainless Steel Fruit Slicer
Its compact design minimizes the space it occupies in your kitchen. The use of premium-quality materials guarantees its longevity, making it a valuable addition to your kitchen essentials.
Shop here.