Sponsored: Say Ciao to a kitchen curated to fit your every desire with Italian brand Rossetti kitchenware and cookware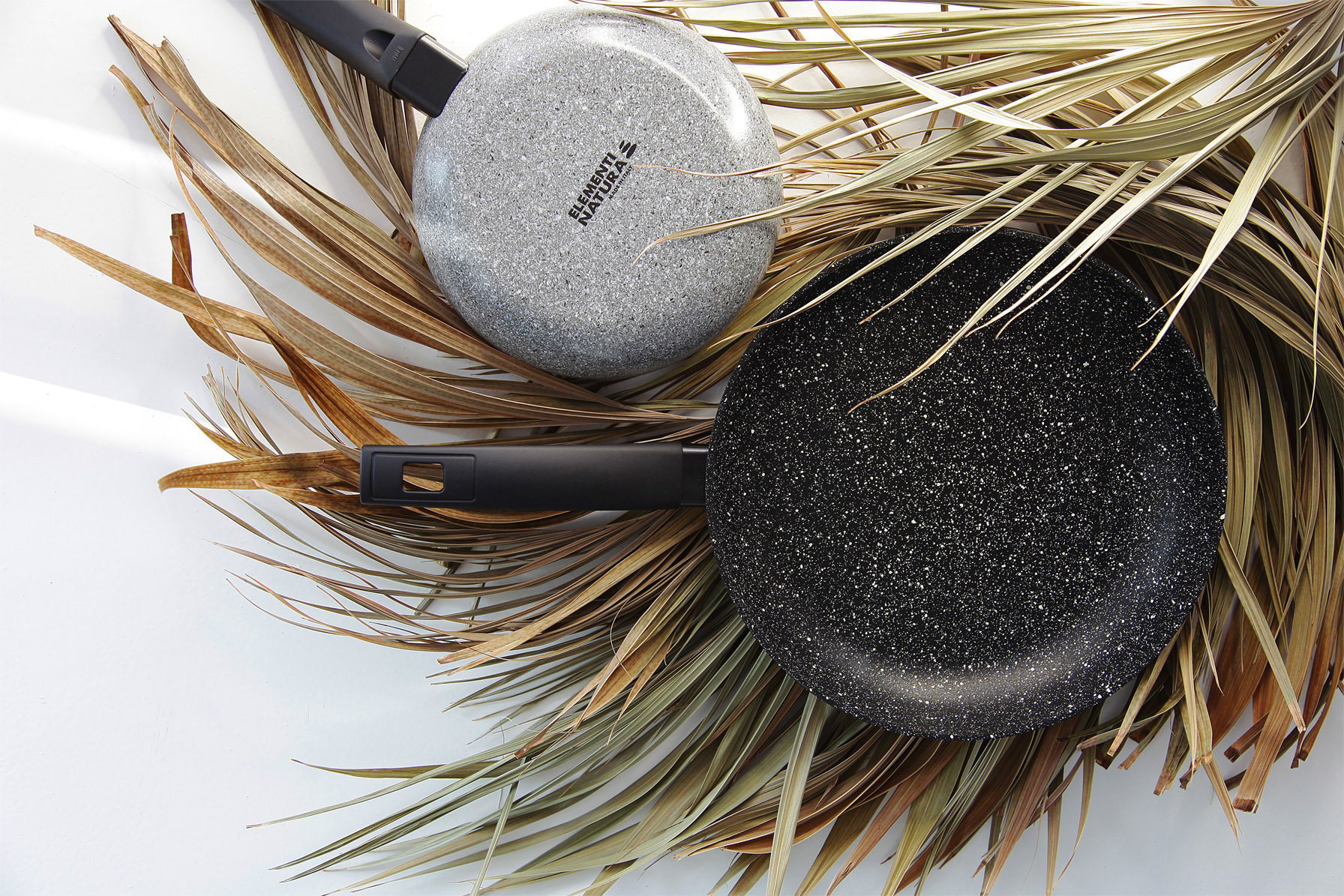 The family-founded and owned Rossetti Italian kitchenware and cookware brand is more than just a business. With craftmanship that has been perfected for decades (since 1956) and passed down through the generations, Rossetti brings indulgence and elegance to every kitchen. The 'Made in Italy' cookware is indeed the key ingredient to every great recipe and is sure to receive every Italian Grandma's stamp of approval.
With all its cookware crafted and manufactured in Italy, Rossetti has definitively established itself as a game-changing brand that's nothing short of extraordinary. Since its debut in the UAE 3 years ago, Rossetti has launched their unique, distinct white-speckled Italian-made cookware in premium department stores across the country, such as the Virgin Megastore and Galeries Lafayette. The brand's secret, successful formula has also taken kitchens by storm, among home chefs and food enthusiasts alike; and today, Rossetti cookware is amongst the finest lifestyle cookery brands available in top retail establishments nationwide.
In true Italian-flair and with an exceptionally fresh take on design and innovation, Rossetti cookware has stepped up the game with its breakthrough less-to-no-oil cooking magic. The Italian brand went on to raise the bar last year with the launch of their online Rossetti Cookshop, the only dedicated Italian Cookware brand delivering straight to your door, at a time when the heart of the home became the kitchen, and the dining table became the hotspot in town.
Why Rossetti cookware?
Elevate every dish
The Elementi Natura Limited Edition Cookware Set is created in such a manner, that the lid is moulded with the same material as the body of the cookware. The reason for this is to help lock-in and circulate vital cooking juices while slow cooking. The result, a tempting, hearty meal, no matter the occasion or ingredient. The Elementi Natura Limited Edition Cookware Set includes a 24cm Sauté Fry Pan, a 24cm Casserole with Lid and a 28cm Braiser Casserole with Lid. The 24cm lid can be used on the Sauté Pan too.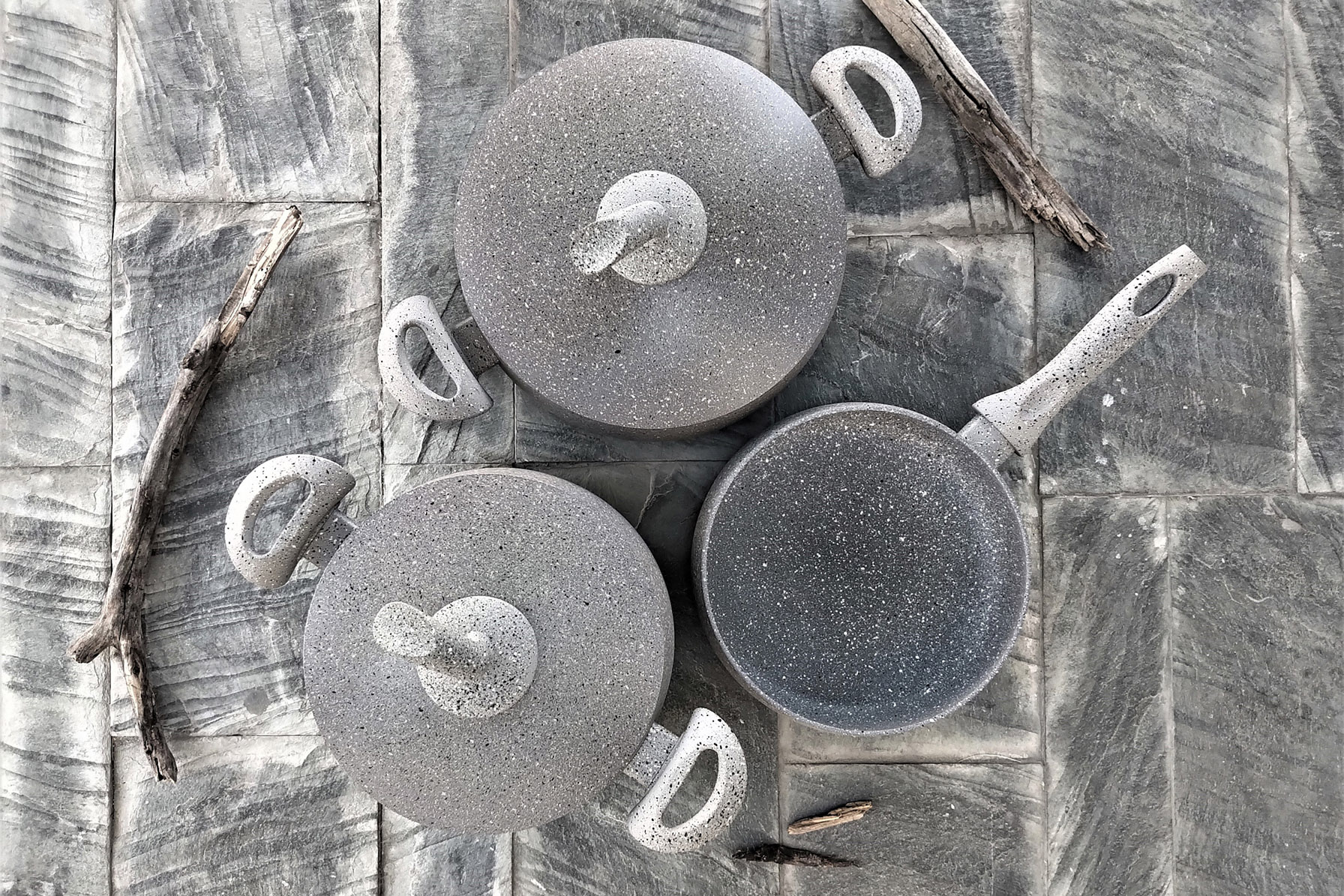 Keep fit and healthy
Rossetti 'Water-Based' coatings give you the extra advantage of cooking with less or no oil. Take your healthy lifestyle one step further with Rossetti's mean and lean fat-free cookware.
Cook better and safer, for longer
The team at Rossetti cookware understand the health risks that certain cookware materials may contain and emit during heating. With Rossetti cookware, you do not have to worry about safety as the Italian brand uses only the finest material and latest know-how to offer the absolute best in the industry. Rossetti Non-Toxic cookware are PTFE, PFOA and heavy-metal free. Additionally, the body of the cookware is textured, allowing for the use of metal and wooden utensils, or nylon-based tools while rustling up your favourite home-cooked, comfort food.
Cleaning is a breeze
Rossetti cookware have made things easier in the kitchen so that you can spend more time being your own personal home chef whipping up loving, wholesome and delicious food for your family. Don't worry if you don't have a dishwasher, as the brand's water-based coatings featuring Rossetti's very own Metaclad+ Non-Stick technologies create an easy sliding surface to comfort clean effortlessly.
Rossetti's Elementi Natura Cookware Collection
Rossetti's must-have sublime Elementi Natura Cookware Collection is the brand's original success story in the UAE and now a household name in every kitchen.
Elementi Natura, which translates from Italian to 'Natural Elements', is the epitome of a truly natural cookware concept you never knew you needed. The organic range ingeniously takes inspiration from the four elements of nature: Water, Air, Rock and Fire and our everyday natural surroundings.
An instant hit and undeniably recognisable, the range entered the market with their 'stone and marble' selection that distinguishes Elementi Natura from the rest. Fashioned from porcelain-enamel, the very latest in cookware material and a type of superior, unbreakable ceramic, Elementi Natura by Rossetti is ahead of its time and here to stay.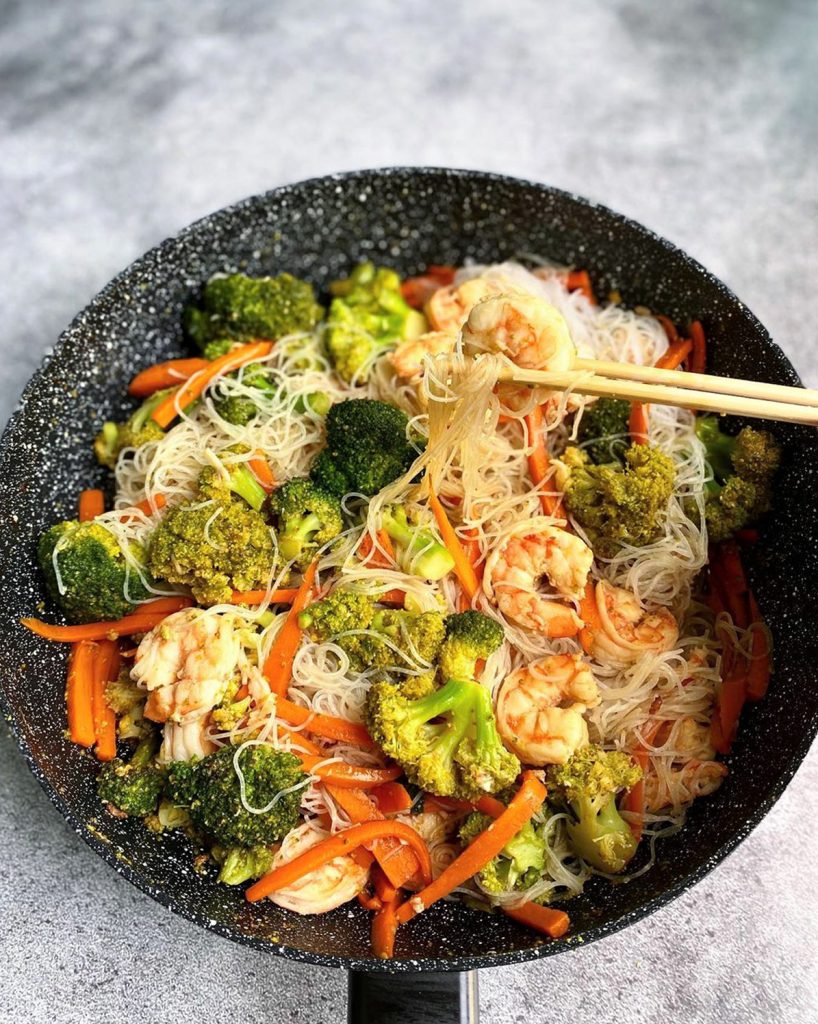 Planning a gourmet spread and in search of the perfect cookware for your favourite chargrilled chicken or Asian stir-fry? Rossetti has an extensive assortment of pots and pans for every recipe and every size, including casseroles, saucepans, stir-fry woks, roaster pans and much more with delivery right to your doorstep.
Visit the Rossetti Cookshop. Buy 3 or more cookware pieces and get 15 per cent off.​