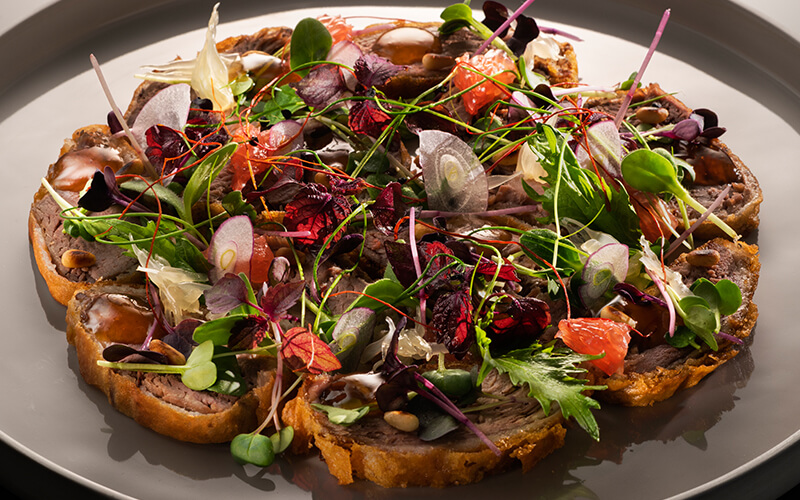 In line with Global Wellness Month's focus around health and vitality this June, Hakkasan Abu Dhabi has introduced four specialty menus that cater to vegetarian, dairy free, gluten free and shellfish free dietary requirements.
The menus are aimed at catering for those with intolerances or those simply seeking healthier dining choices, and will be available all year – ensuring guests are able to enjoy Cantonese cuisine regardless of dietary restriction.
Key highlighted dairy free options include Peking duck, abalone mango salad, braised dried seafood treasure, supreme dim sum platter, king oyster mushroom and vegetable spring roll. Vegetarians can delight from selections, such as vegetarian steamed dim sum platter, tofu and aubergine claypot in black bean sauce and signature dessert.
Those who prefer gluten free dishes can indulge in fried soft-shell crab, braised superior seafood soup, or the charcoal grilled Canadian lobster. The shellfish free menu features grilled vegetarian Shanghai dumpling, Jasmine tea smoked wagyu beef ribs and crispy duck salad.
Details: For more information, call +971 2 690 7739, or e-mail hakkasan@emiratespalace.ae.