On a health kick and in need of a nutritious snack option?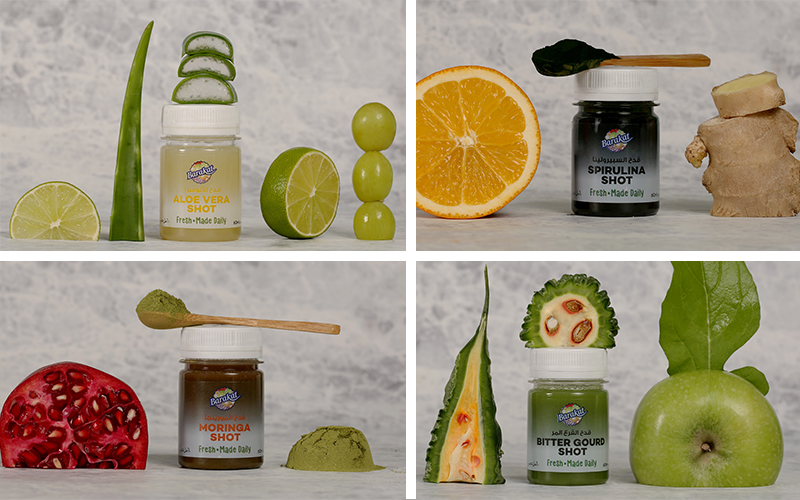 In line with the demand for smart snacking solutions, Barakat has just launched six innovative power shots that provide a number of nutrients and health benefits.
Served in small on-the-go bottles, these 60ml shots tap into the increasing trend of health-conscious busy-bodies wanting a smart snack that is satisfying and rich in nutrients.
Now available to buy in the UAE, this six bottle range has something for everyone, and each shot acts as a perfect pick-me-up to kick-start the day.
Known for its hydrating properties, the Aloe Vera is a great source of Acemannan that facilitates nutrient absorption and toxin removal in the body.
For a fibre boost, try the Bitter Gourd – ideal for regulating blood sugar levels and lowering bad cholesterol.
Ginger is packed with gingerol – an active ingredient for anti-inflammatory purposes, while the H4 bottle blends four nutritious herbs.
The Moringa is best known for its anti-oxidant properties, or for a Vitamin C boost, try the Spirulina shot.
Details: Barakat's juice shots are now available at Carrefour stores. For more information, please visit the Barakat website.