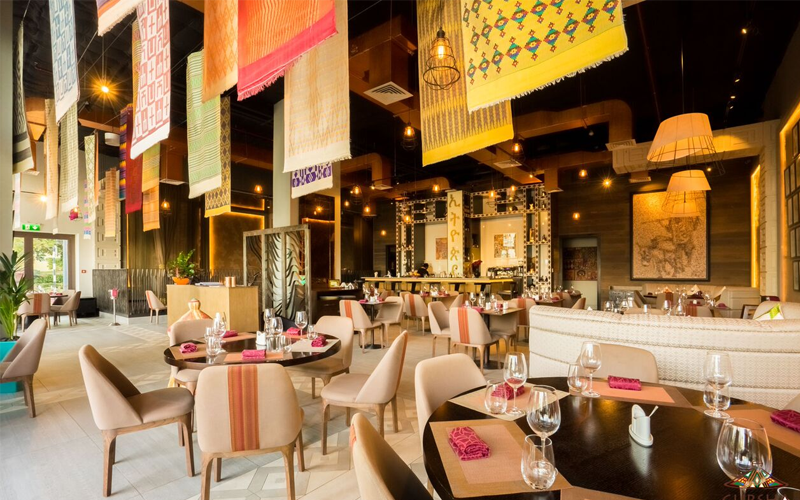 This Ethiopian restaurant serves traditional rustic food with a relaxed atmosphere beside the beach on Dubai's Palm Jumeirah
What's the concept?
Gursha serves authentic Ethiopian cuisine at the Palm Jumeirah's Club Vista Mare complex. Sitting alongside more obvious beachside restaurants (such as a British Pub and Lebanese seafood restaurant), it offers something different on the island traditionally dominated by restaurants that service a more unadventurous crowd.
Food highlights?
Roughly translated, 'gursha' means 'mouthful', and denotes the style of eating with your hands that is native to Ethiopia. Gursha makes this the focus point of its cuisine, and everything they serve is meant to be shared and eaten with your hands. All the dishes come with generous portions of injera – a gluten-free sourdough bread (traditionally eaten similar to Arab flatbread) – from which to mop up sauces, or wrap around meat and veggies. There are both meat and vegetarian platters that mix and match a combination dishes that most people will be unfamiliar with. That said, the tangy, sharp and chilli spices that are prevalent in Ethiopian food make many of the dishes interesting and delicious. If you can handle the heat, that is.
How is the service?
The staff are happy to guide diners through the menu, which is a good thing. If you have experience with the cuisine, you'll no doubt recognize some Ethiopian staples – but otherwise, the menu will be lost on first-timers. Food comes quick, and there's a very popular happy hour on the weekends.
What is the atmosphere like?
While the food might be unusual given its location, the atmosphere isn't. Like all restaurants at Club Vista Mare, Gursha overlooks the Palm's beach and the ocean beyond it. There's a laid-back vibe in the evenings – which fits with the style of food – and it's usually quite full of revellers come sunny weekend afternoons.
Details: A platter for two costs around aed 100, restaurant is licensed. For more information visit Gursha