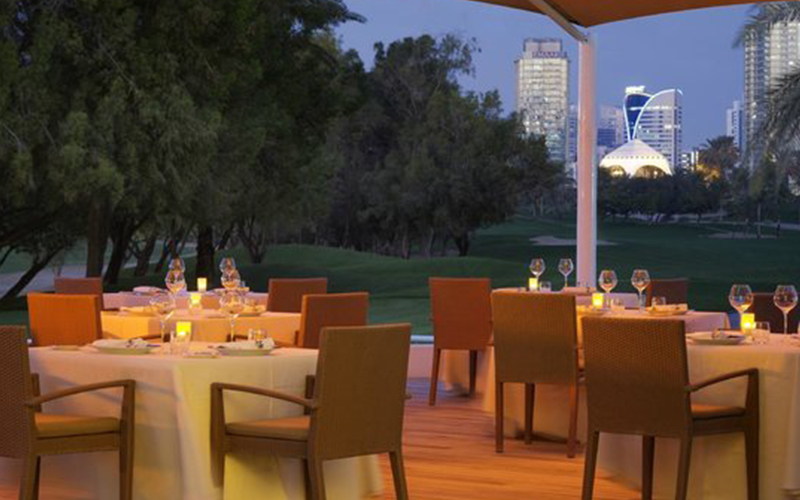 What's the concept?
This French restaurant is one of the oldest in Dubai, and it's been located in the same spot in Emirates Golf Club for nearly thirty years. It's popular with expat veterans and golf club members, and – as is to be expected of a restaurant set inside a private members club – there is a 'cliquiness' to it.
Food highlights
BBC Good Food Middle East visited during the week for the restaurant's "Gourmet Tuesday" brunch. Expect a wide range of buffet starters, along with a live cooking station including froi gras from scratch. Main courses are ordered from an a la carte menu (the scallops and beef were both standout) and expect a large dessert buffet with an extensive range of French cheeses. There's also a beverage tasting station, were you can try a wide range of both red and whites.
How was the service?
The staff were welcoming and well-versed in the menu. Although we were on the only occupied outdoor table, we were by no means forgotten, and the Le Classique team came over to the table regularly.
What's the atmosphere like?
The restaurant was about half full of golf club members. The view from restaurant is spectacular. From the tables outside there is a perfect view of the rolling green slopes of the golf course, and the skyscrapers of Dubai Marina in the background. For the best seats, pick an outdoor table, if it's cool enough.
AED 415 per person for food and grape. Le Classique, Emirates Golf Club, Emirates Hills, Dubai UAE. For more information about current offers click here