A London hotel which has turned back the clock to the 1920s is proving a hit with Middle East travellers at the start of the year.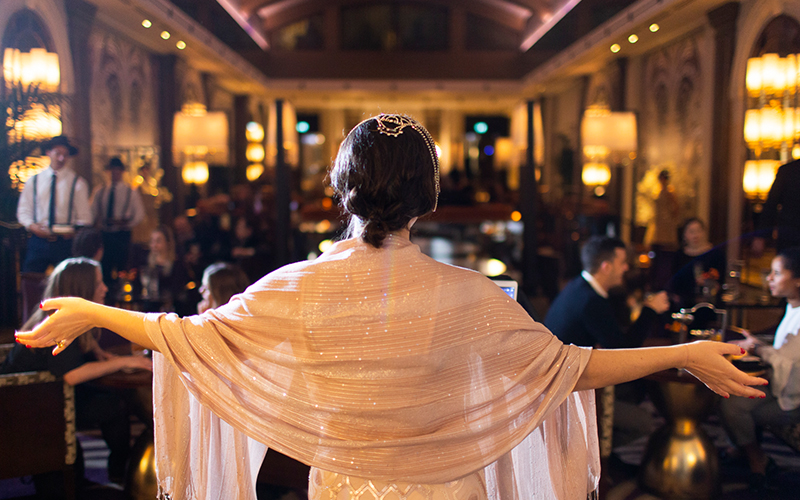 Sheraton Grand London Park Lane is making the most of the Art Deco design throughout the property by serving food and drink to match.
And the mix of style and cuisine is making it a favourite with those heading to the English capital city for a long weekend.
Bruno Castro, who has been leading central to the 1920s theme at Sheraton Grand London Park Lane, said: "The Palm Court in particular is a real treasure at the heart of the hotel with original 20s detailing, and we wanted to celebrate this with what we offer to guests. The feedback has been incredible as we have something truly unique for guests.
From its heyday as the hangout of choice for socialites, celebrities and the aristocracy upon opening in 1927, at the height of the Jazz Age, the hotel has a long history of bringing people together in the heart of Mayfair. The striking interior retains its heritage with elegant Art Deco details, from a stunning stained-glass ceiling, its purple and gold palette and geometric motifs.
Afternoon tea is always on the agenda with Middle East visitors to London and the hotel uses The Palm Court for a 1920s inspired occasion – complete with heart-shaped pastries and luxury sandwiches.
For lunch and dinner, the hotel has an Italian restaurant, Mercante, which has been winning rave reviews – especially those from the Middle East who are with families.
The range of home cooking-inspired dishes have been revamped for the new year and include classics such as stone baked pizzas and fresh fish dishes.
Details: For more information, please visit the website.